« 2021/12 »

| 일 | 월 | 화 | 수 | 목 | 금 | 토 |
| --- | --- | --- | --- | --- | --- | --- |
| | | | 1 | 2 | 3 | 4 |
| 5 | 6 | 7 | 8 | 9 | 10 | 11 |
| 12 | 13 | 14 | 15 | 16 | 17 | 18 |
| 19 | 20 | 21 | 22 | 23 | 24 | 25 |
| 26 | 27 | 28 | 29 | 30 | 31 | |
관리 메뉴
[Gimpo Hyundai Outlet Restaurant] - Dumpling Soup ! 본문
일상/ABT. KOREA
[Gimpo Hyundai Outlet Restaurant] - Dumpling Soup !
제인쨘 2020. 6. 22. 09:24
Hi Guys.
One of visit spot in Korea which is Hyundai Outlet in Gimpo, what you guys plan to eat? '◡'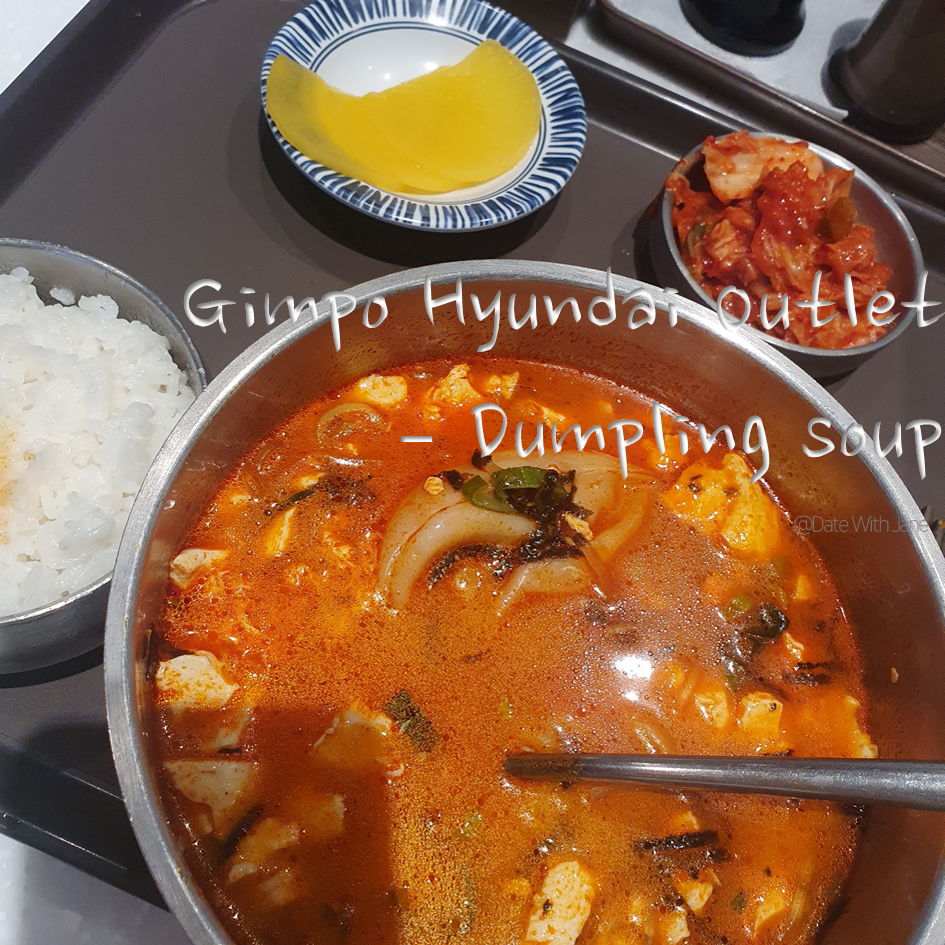 I would like to recommand you the Dumpling soup restaurant named "Gong myung po(공명포)"
The location of restaurant is parking tower, at 4th floor.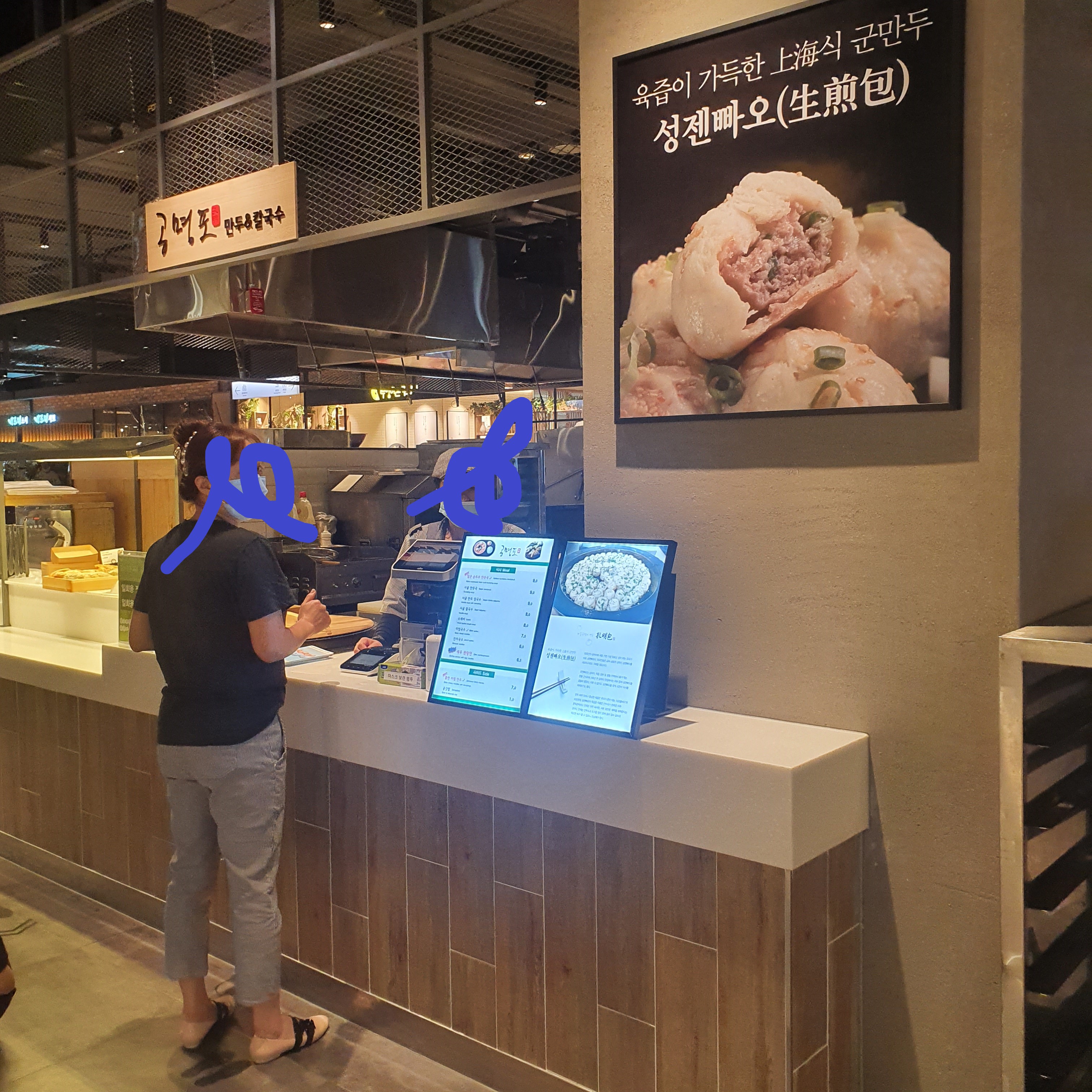 Need to order first at this counter.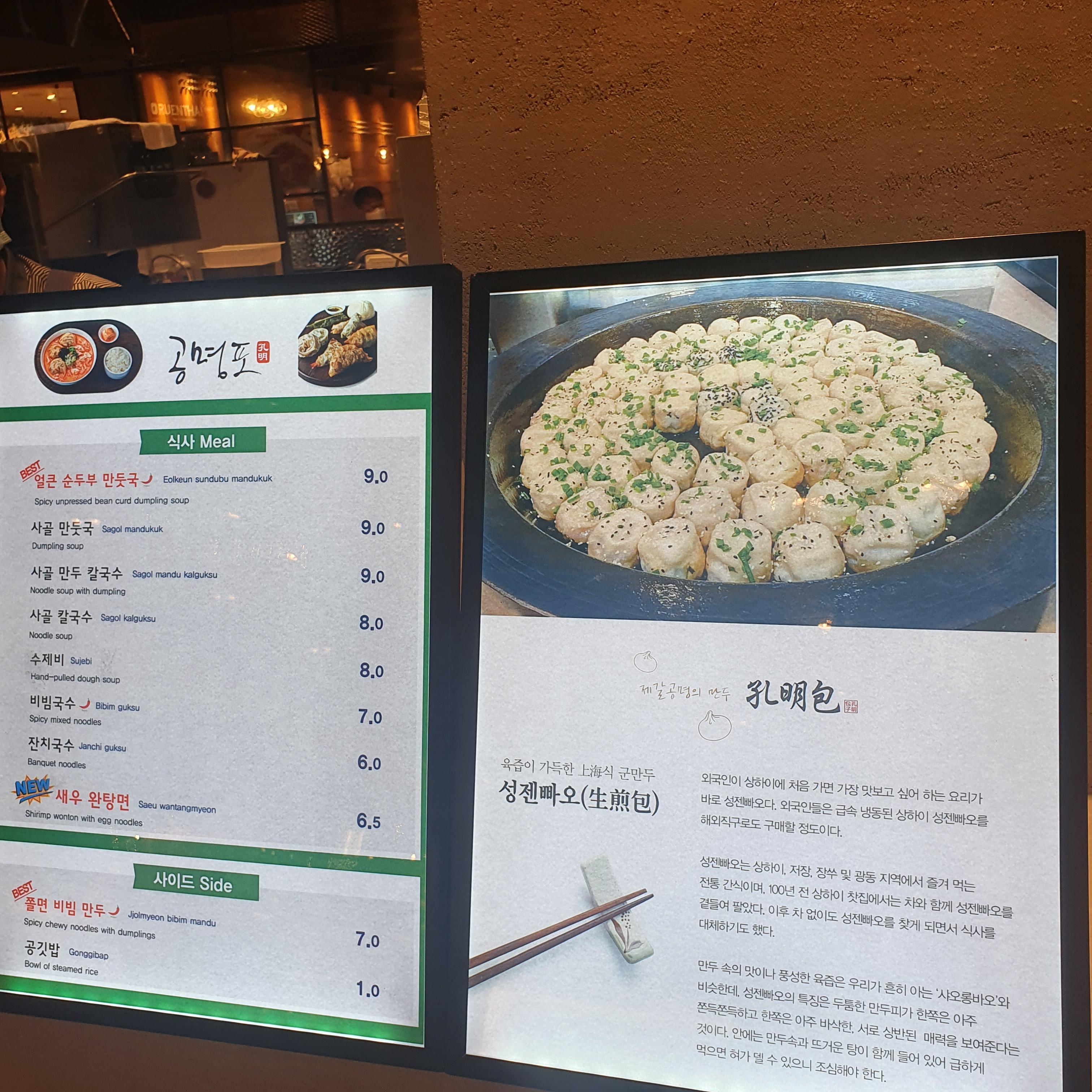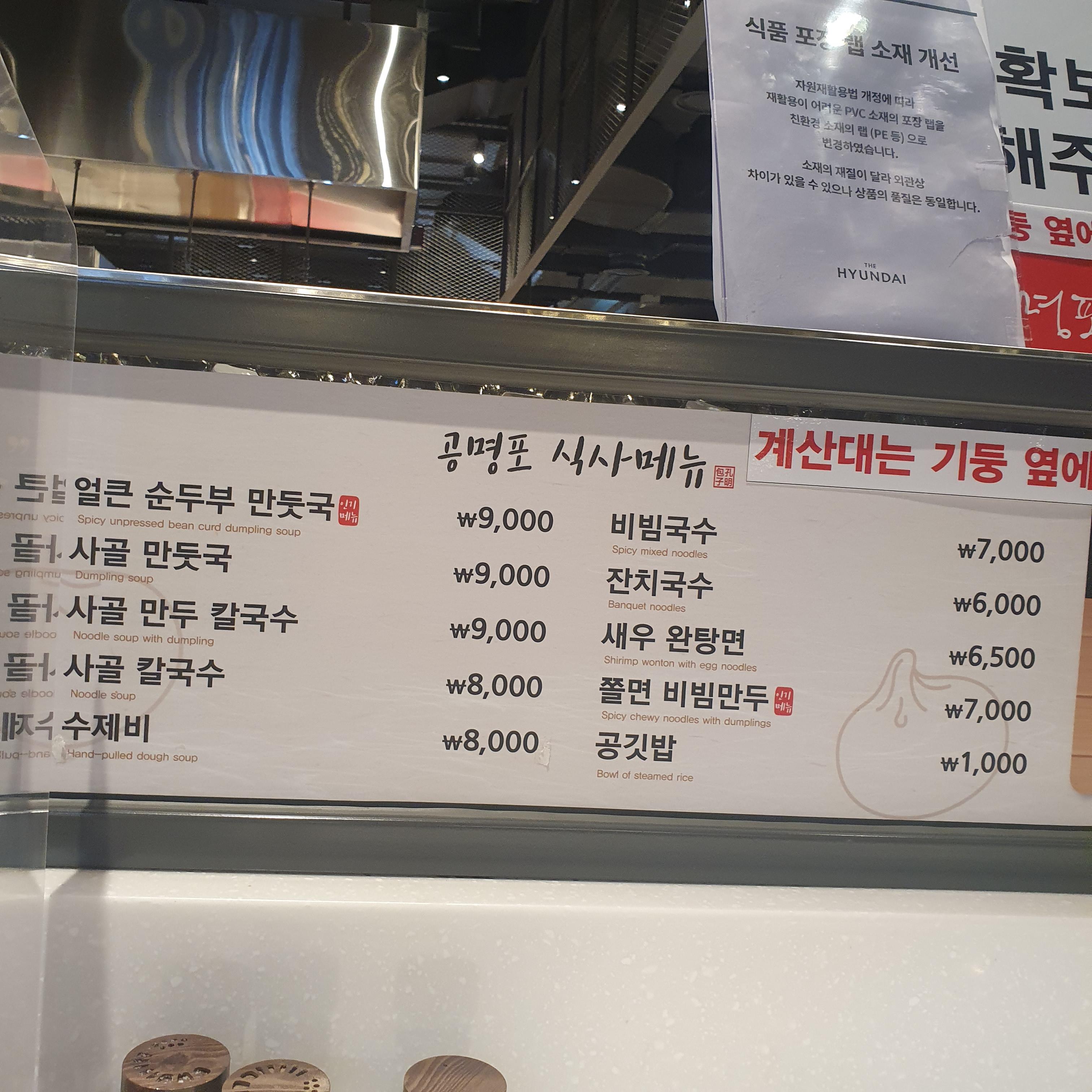 Menu of this restaurant.
I've ordered Spicy unpressed bean curd dumpling soup and fried dumplings.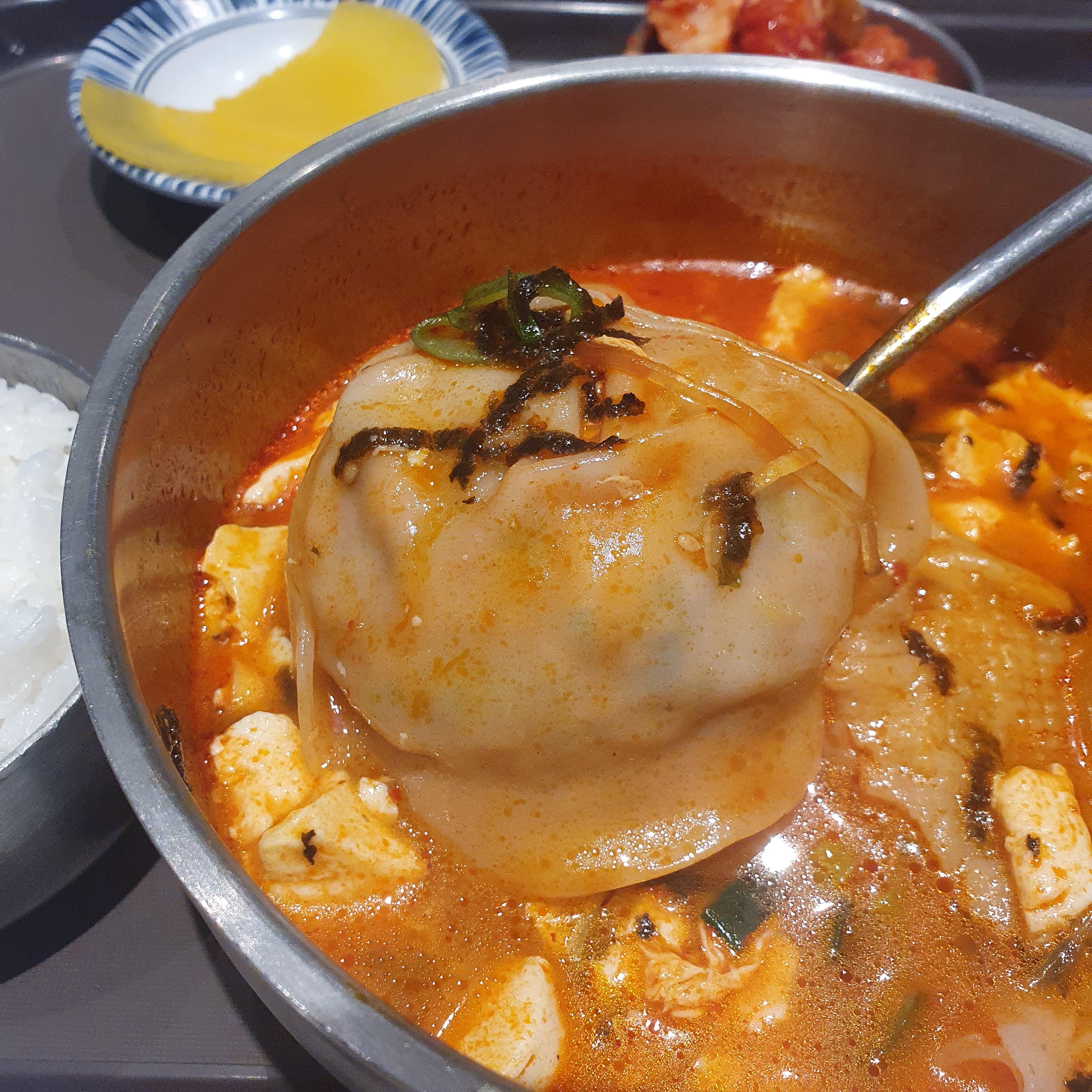 Big dumpling and unpressed bean are included.
The taste is not that spicy, and it is like "Sundubu Jigae(Korean Spicy Soft Tofu Stew)"
https://www.koreanbapsang.com/kimchi-soondubu-jjigae-soft-tofu-stew-kimchi/
Maybe you have tried before of this taste.
Spicy unpressed bean curd dumpling soup taste just like added dumpling from Korean Soft Tofu Stew.
&
Ordered Fried dumplings.
There are options of fried dumplings : Kimchi(Spicy) & Meat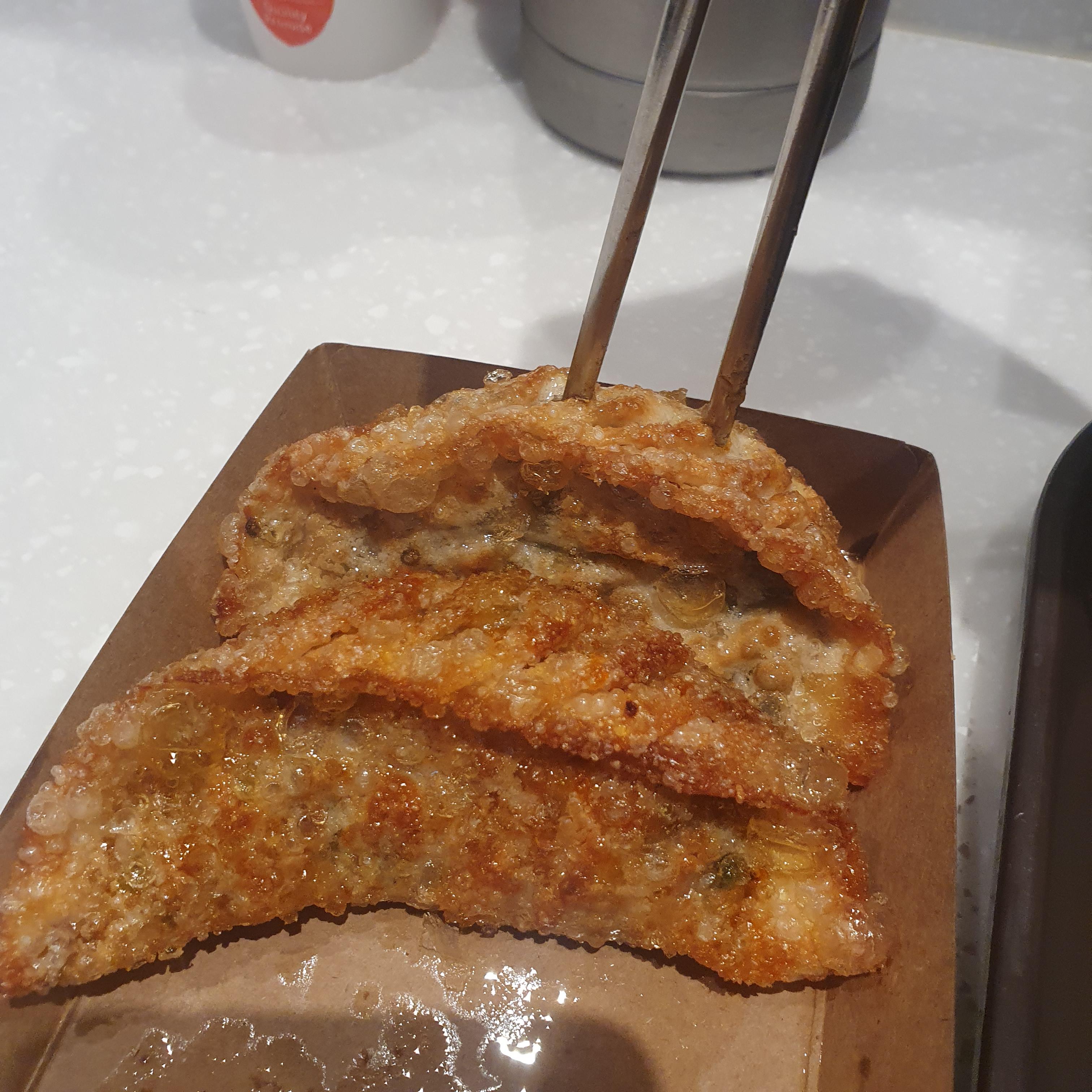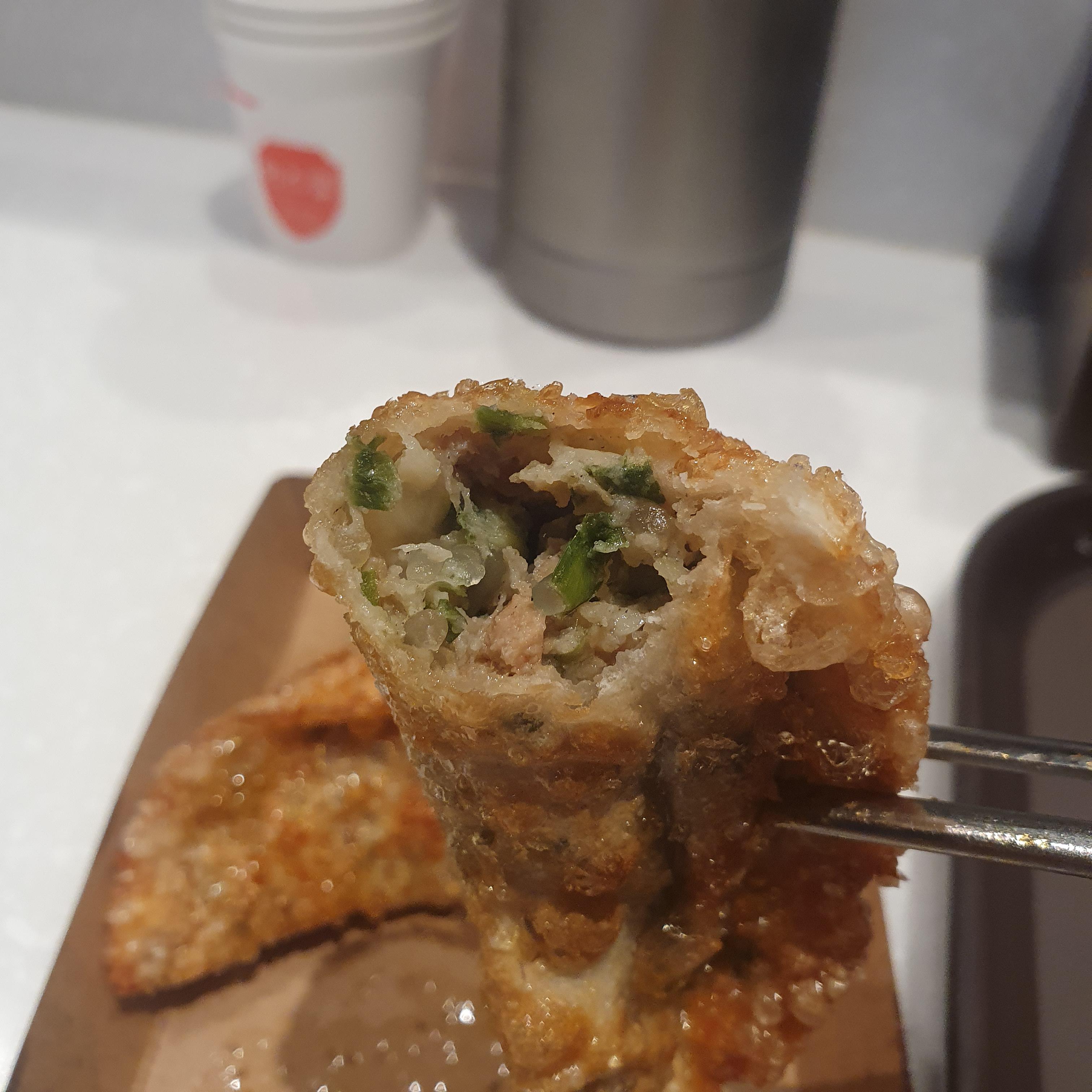 Left : Meat Dumpling, Right : Kimchi Dumpling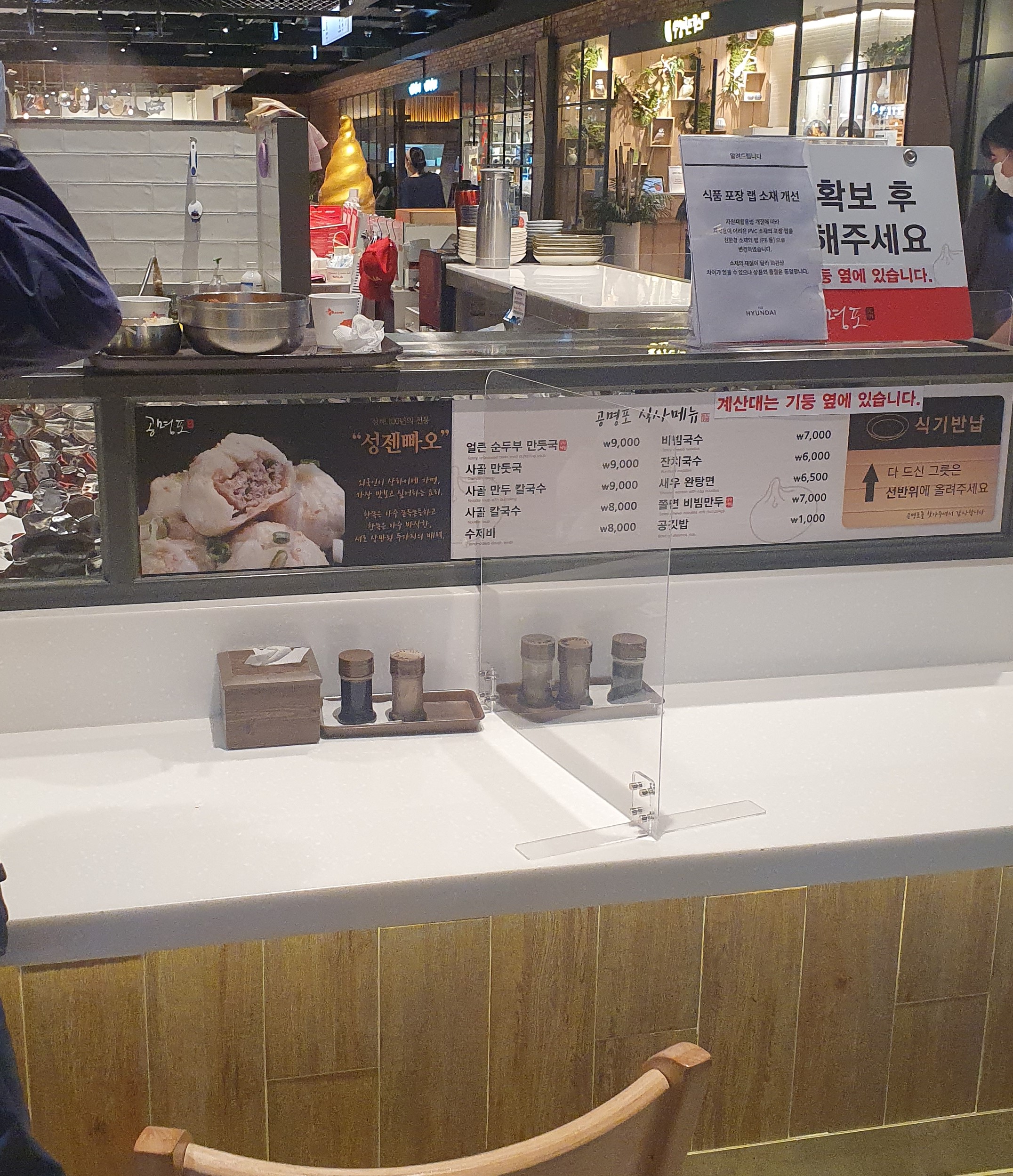 The seats are not really comfortable, but the taste of foods are nice :)
I would like to try Spicy chewy noodles with dumplings next time.
* Spicy Chewy noodles with dumplings - cold food.
Date with Jane - Jane :)
Anything you are interesting or just qurious abt Korea, Please contact me !
Thank you for press Like 💕